Do you love to entertain but feel your kitchen is the biggest obstacle to a successful gathering? Don't let your kitchen stand in the way of a great party.
Inspired Remodels, the premier Orange County kitchen remodeling services company, has some great tips for creating a kitchen that is ready to party when you are.
Open that Kitchen
Let's face it, these days people want to gather in the kitchen. After all, that's where the tasty food and beverages originate. So, take out walls and break down barriers between rooms. An open floor plan isn't open if it doesn't include the kitchen.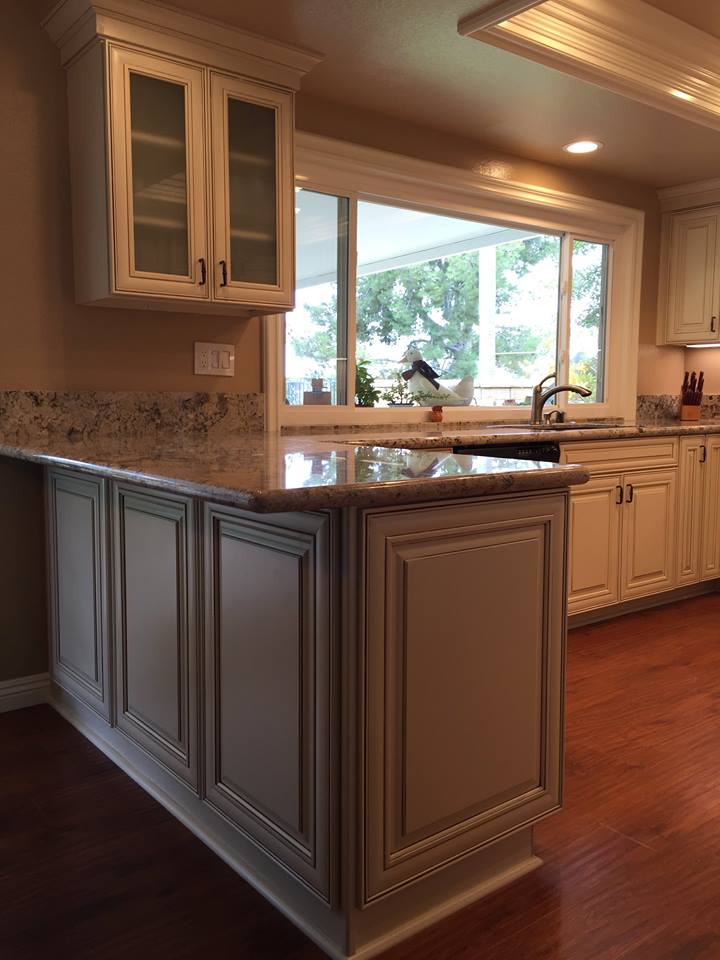 Even this small kitchen in a condo benefits from an open design. Notice that the kitchen is not only open to the adjoining rooms, but it opens to the outside as well. The pass through window allows easy movement of food, beverages, and dishes between the kitchen. What a great way to save some steps.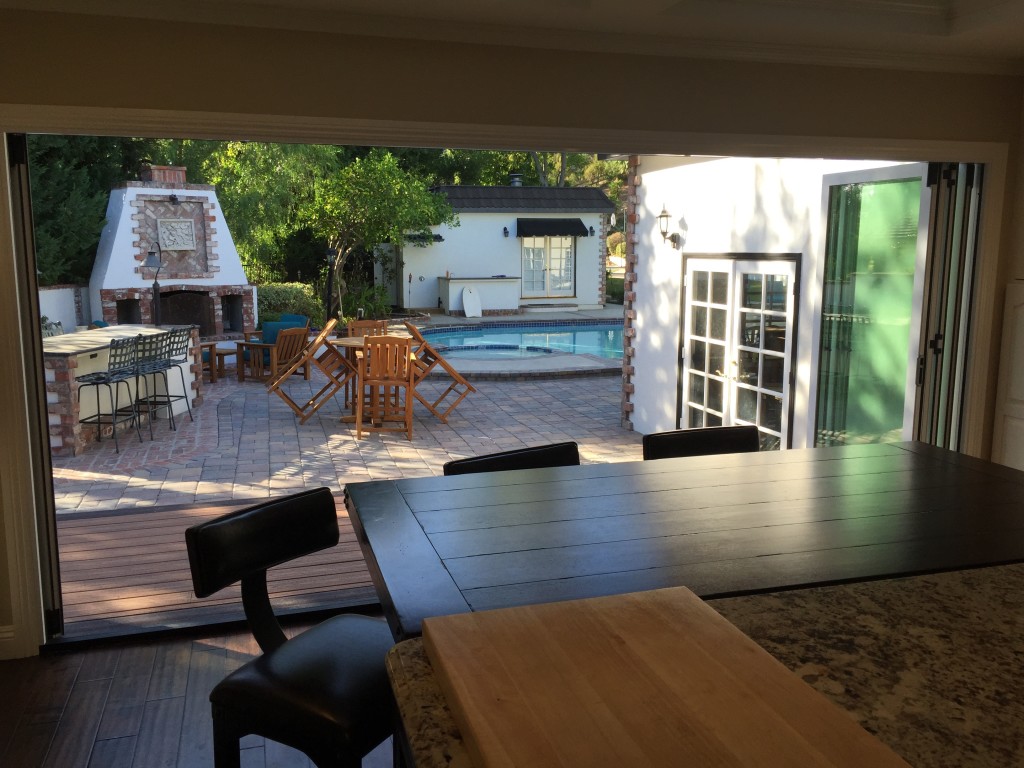 This open design literally opens into the patio area. When the French doors are opened, the kitchen becomes part of the patio and the patio becomes part of the kitchen. When it comes to kitchen remodeling services, it's clear to see that Inspired Remodels thinks out of the box.
Include seating
If everyone naturally gravitates to the kitchen, they need a place to sit. Incorporate plenty of seating in your design. Keep the seating out of the work area, but close enough for conversation. The kitchen island is the modern kitchen table.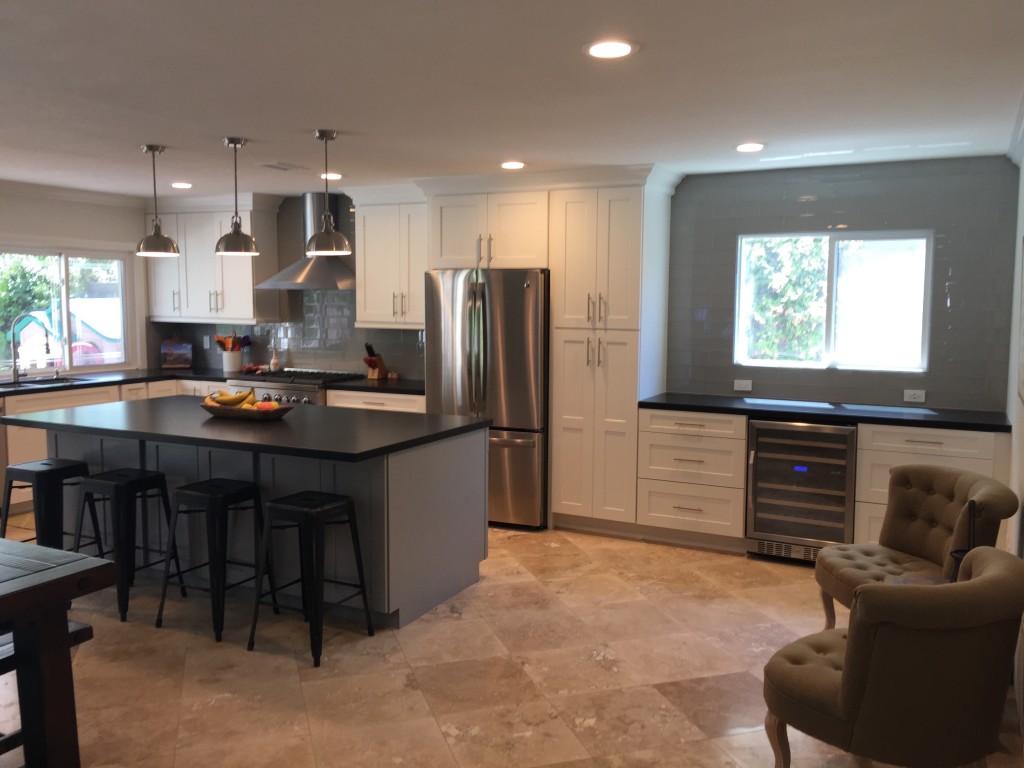 This kitchen include seating for four at the island. But wait, there's more. A conversation nook includes two armless upholstered chairs. That makes this small space perfect for entertaining.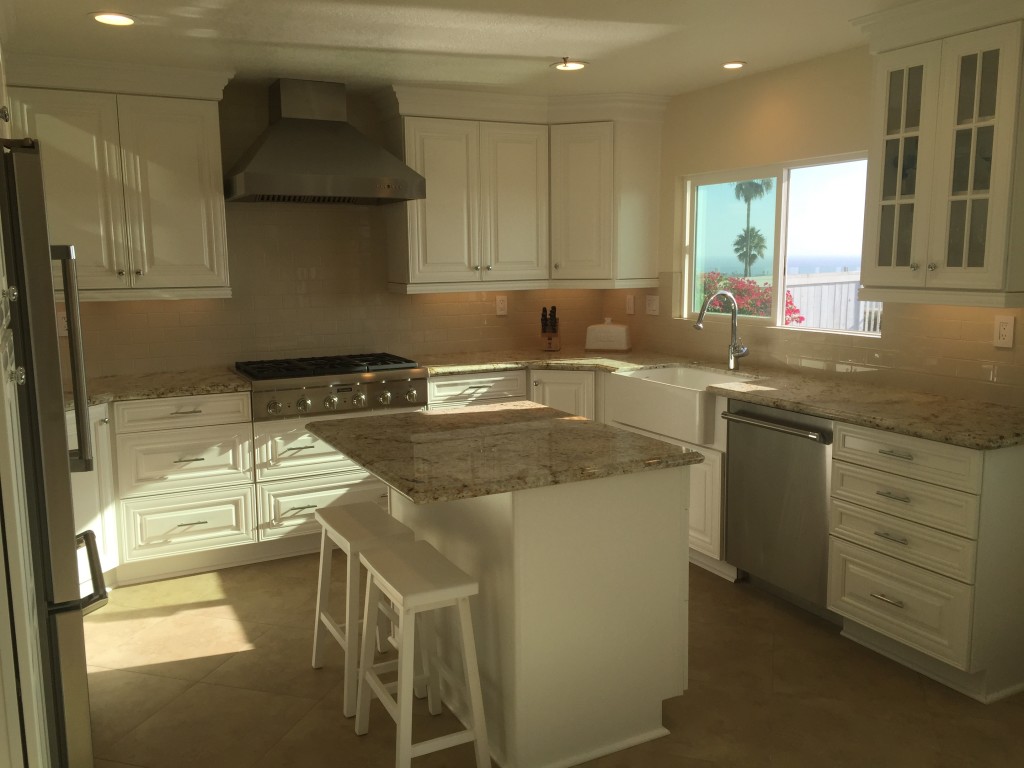 Every inch of space is put to use in this small kitchen. Abundant work surfaces leave the island open for guests to enjoy food or beverages while you enjoy their company.
Incorporate Storage
Entertaining supplies need space too. Make sure you include plenty of easily accessible storage for party ware. Because it's a pain to run to another room for entertaining items like punch bowls or serving platters.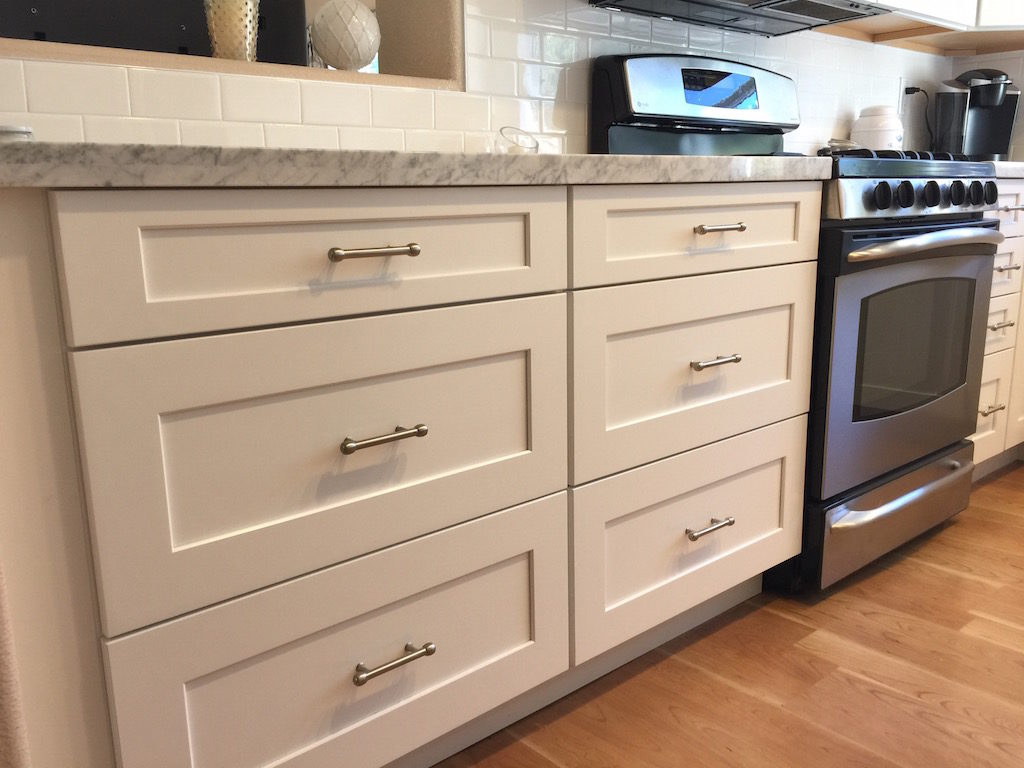 Notice the use of Shaker-style drawers in this design? Drawers are perfect for storing linens, paper plates, napkins and disposable cups. No running to another closet or out to the garage to grab your entertaining supplies. Drawers with inserts let you check inventory at a glance.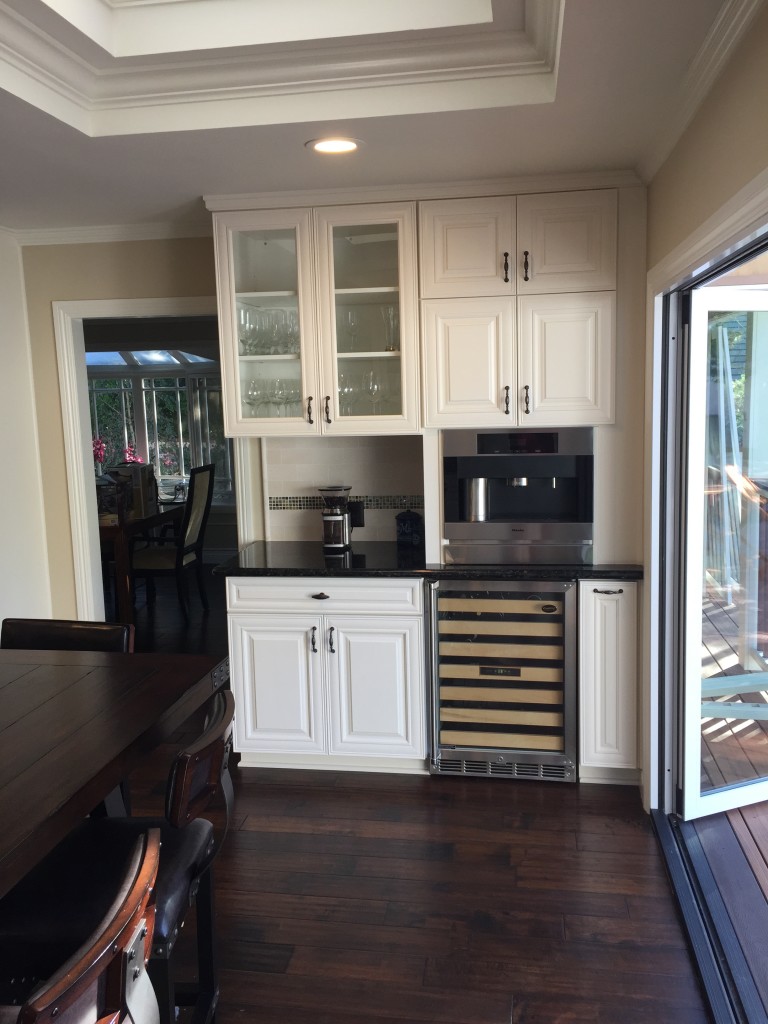 Notice how the beverage space is maximized when storage is incorporated? There's one display cabinet and four other sets of cabinets to store entertaining supplies. Smart designs like this are just another reason Inspired Remodels is an Orange County favorite for design and build kitchen remodeling services.
Expert Kitchen Remodeling Services – No Matter How You Use Your Kitchen
Not everybody entertains. If the most important space in your kitchen is where you microwave your TV dinner, Inspired Remodels can create a kitchen for you too. Sit down with the experts and discuss how you use your kitchen. You'll be glad you did. Function and beauty are the pillars of any great kitchen design. Call (949) 625-6820 and schedule your consultation today.