Have you ever wondered what inspires you to cook a great meal?
Is it the fragrance of fresh herbs and spices simmering on the cooktop or, perhaps, the sweet aroma of brownies baking in the oven? Maybe it's the people you're cooking for: your family, long-time friends or a special someone. Could it even be the subtle anticipation felt as you enter the kitchen, a space that reflects your taste, your personality?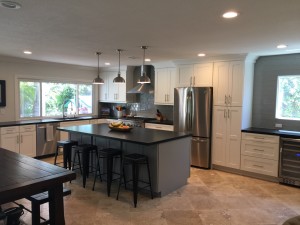 At Inspired Remodels, we understand your home is an extension of you, your taste and your style. Whether you prefer the sleek, clean lines of a modern, contemporary look, or the elegant and rich textures of Tuscan styling, or anything in between, Inspired Remodels works with you to create the perfect kitchen setting. And we believe that your budget shouldn't determine your style.
As a distributor of Decora, Kitchen Craft and Waypoint (three highly-regarded cabinet manufacturers), Inspired Remodels gives you access to quality, custom cabinets to match your budget, all with a limited-lifetime warranty. Decora's high-end cabinets are manufactured in the USA and provide almost limitless combinations of door faces, finishes, colors, and cabinet and drawer options. If modern, contemporary and European styling fits your personality, Canadian-made Kitchen Craft cabinets offer a multitude of options to satisfy your desired layout and style needs. Lastly, and certainly not least, Waypoint builds quality, American-made cabinets with a large selection of door styles and finishes to choose from without compromising your budget.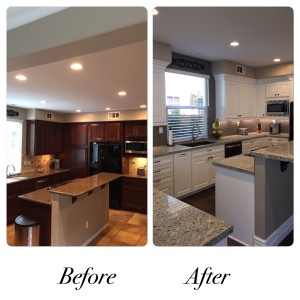 Cabinets are just one part of the kitchen and our team provides in-home design as part of the consultation to help you achieve the right look the first time.
---
From lighting to flooring, to countertops, back splashes, paint, and fixtures, we ensure the details come together to bring your new kitchen to life.
---
Every kitchen remodel includes a CADD design where you will see your cabinet layout in 3D with your cabinet selection, making customization easy and a final product you'll be excited about.
Contact us today to schedule an appointment and get started on creating an inspired kitchen that is perfectly you.
Kitchen Remodels Portfolio